iCollege is a Rainbow Flag Award holder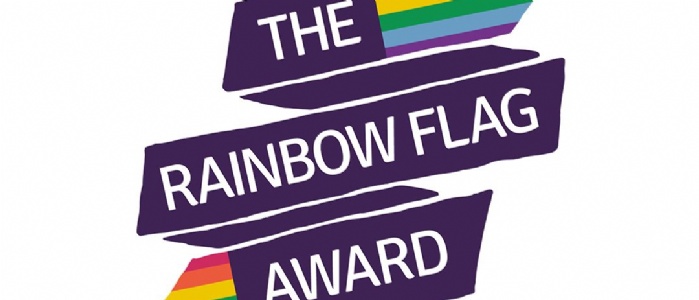 Many members of the iCollege community have been working together to achieve the Rainbow Flag Award - contributions have been provided from every avenue of the service. Well done everyone for being a part of this award!
The Rainbow Flag Award is a national quality assurance framework for all schools and youth-centred organisations. The award focuses on positive LGBT+, (lesbian, gay, bisexual, trans, plus other related identities), inclusion and visibility.
The Rainbow Flag Award encourages a whole organisation approach to LGBT+ inclusion, as well as developing strategies to effectively challenge and combat LGBTphobic bullying.
Committing your school or organisation to the Rainbow Flag Award is a commitment to improve the lives of all the young people that you work with, as well as the LGBT+ young people in your care, those from LGBT+ families, and LGBT+ staff members.
After many months of hard work all round, we have collected a plethora of evidence of everything we do across iCollege to make sure our community is warm and welcoming for all. Achieving the Rainbow Flag Award shows that we have made great efforts to reach a national standard of inclusivity and visibility for all.